San Diego provides the perfect year-round climate for experiencing outdoor activities, including water sports. Residents and visitors head to the beach throughout the area to enjoy various water activities, including windsurfing, body surfing, bodyboarding, boating, jet skiing, and more. 
With more than 70 miles of coastline, three bays, lakes, and reservoirs, it is no wonder why this area of Southern California is popular among those wanting to spend time on the water.
Boating in San Diego
There is nothing better than packing a cooler with beverages and food before heading out for a day of boating on the Pacific Ocean. The San Diego area is full of marinas offering plenty of places to dock for shopping, dining, and exploring the beach area. Additionally, the views from the water of the Bay Area are breathtaking. If you plan to stay on the water all day, you will be treated to stunning sunset views from the comfort of your boat. 
Explore Boat Rentals in San Diego
Bodyboarding in San Diego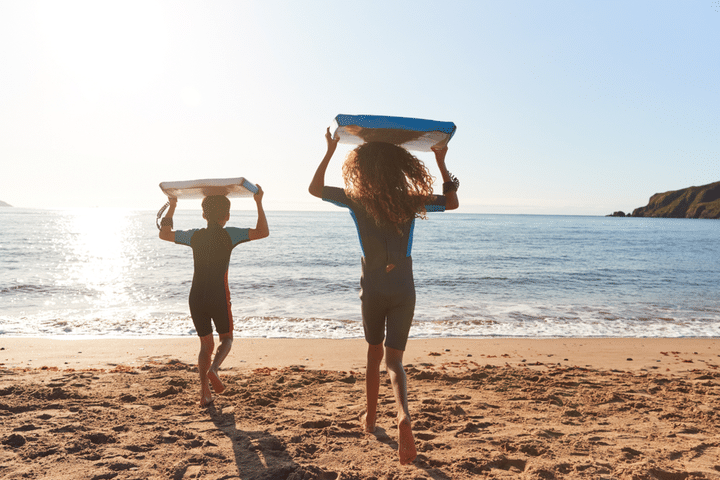 Often called surfing's little cousin, bodyboarding, also known as boogie boarding, is an exciting alternative to those unable to stand up on a surfboard. This water activity uses a smaller, stubbier board when compared to a surfboard and is approximately three feet in length. 
Instead of standing up, the border positions their body lying down with their belly on the board, dragging their feet behind in the water. Popular places for bodyboarding include Moonlight Beach and Carlsbad beaches.
Fishing in San Diego
Fishing is a popular activity to help pass the time, capture fresh seafood, and enjoy time out on the water. So it is no wonder that San Diego is the place to go for many fishing adventures for everyone, from beginning to advanced anglers. The waters of San Diego are home to many species of fish, including California Halibut, Rockfish, and White Seabass.
Types of fishing opportunities available include kayak fishing, spearfishing, and charter fishing. The area's top fishing spots include the San Diego Bay, The Coronado Bridge, Mission Bay, and La Jolla.
Kayaking in San Diego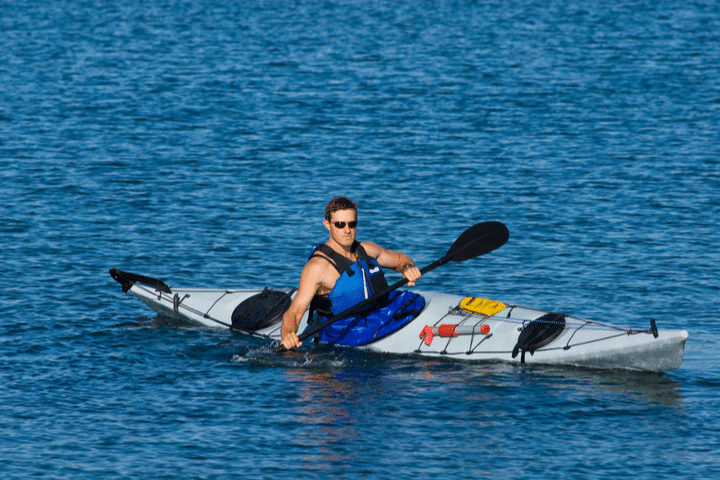 Sea and lagoon adventures are perfect for those looking to go kayaking in the waters throughout the San Diego area. Popular places to go kayaking in the area include Mission Bay and the caves of La Jolla. The Carlsbad Lagoon is another popular kayaking destination offering an alternative for those uncomfortable navigating rough waves and curious sea creatures.
Kite surfing in San Diego
Kite surfing is a thrilling water sport combining paragliding and wakeboarding for thrill-seekers to navigate the waters of San Diego using a parachute-like kit to ride the waves. Some of the best places in San Diego for kite surfing are Fiesta Island, Coronado Shores, Pacific Beach, and Silver Strand State Beach.
Lobster Diving in San Diego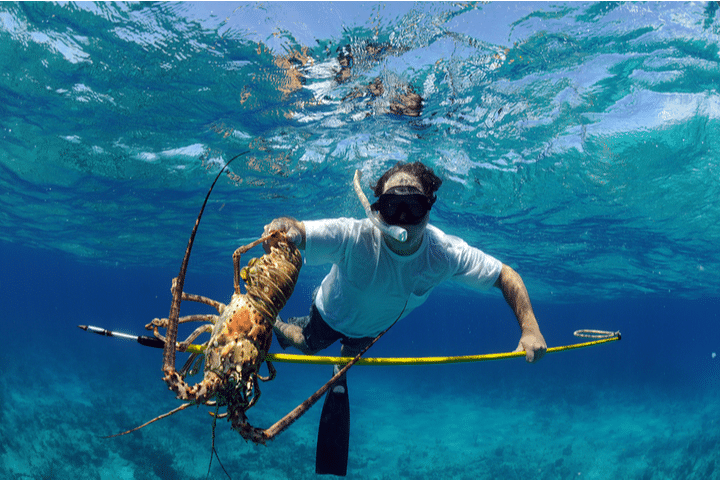 Those looking for a unique underwater activity may want to try lobster diving in the waters of San Diego. The best way to experience lobster diving is to get snorkeling gear, thick gloves, a food cooler, and other supplies. Then head out to the water where you can catch some spiny lobster. Make sure to check for local rules and regulations regarding lobster diving and get a license before heading out into the water.
Sailing in San Diego
When pulling up to any marina in San Diego, you will see rows of boats, many of which are sailboats. Sailing is a fun relaxing water activity, allowing you the opportunity to get out on the waters of San Diego, enjoy the sights, and relax as the wind does all the work. If you are not an accomplished sailor, hire a Boatsetter captain to operate the sailboat for you while you sit back, relax, and enjoy your day. One of the best places for sailing is around San Diego Bay, where there are fabulous views of the Coronado Bridge, the downtown skyline, and the hills of Point Loma.
Explore Sailboat Rentals in San Diego
Scuba Diving in San Diego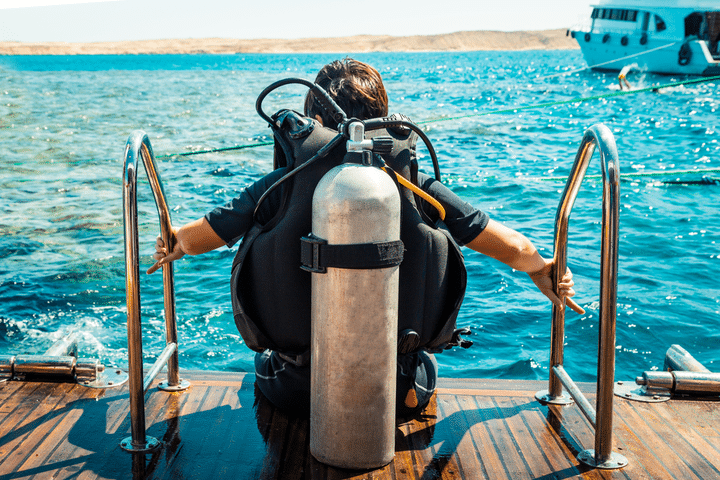 Scuba diving is a great water activity where you can dive into the waters of the Pacific Ocean off the shore of San Diego, where you can encounter reef sharks, seals, and many schools of fish. Popular places to go scuba diving include the waters of La Jolla Cove, and about one mile off of San Diego Bay are submerged ships in Wreck Alley.
Snorkeling in San Diego
San Diego has several places where the waters are calm and clear for snorkeling. The best place to go snorkeling is in the waters of La Jolla Cove, where you can spot reef sharks, stingrays, fish, and swimming seals.
Stand Up Paddleboarding in San Diego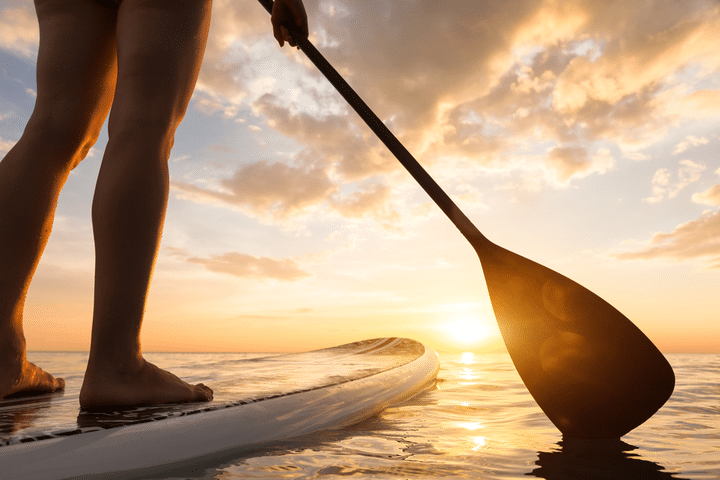 Many enjoy the workout they get from stand-up paddleboarding. There are several places where the water is calm enough to stand up paddleboarding and enjoy the beautiful sight. Popular areas for this water activity include La Jolla Shores, Carlsbad Lagoon, and Mission Bay.
Surfing in San Diego
The surfing culture in San Diego is a very active community, and it is no wonder why surfing is a popular water sport in the area. The waters along Black's Beach, near the pier at Ocean Beach, and Pacific Beach. Surfers come from around the world to experience the waves crashing on the shores of the San Diego area.
Swimming in San Diego
There is more to the waters of San Diego than boating, sailing, surfing, and fishing. The beaches in the area are perfect for relaxing in the sand and swimming in the refreshing waters of the Pacific Ocean. Of course, the waves make it fun to float in the water, but if you are looking for calm waters for freestyle swimming, head to La Jolla Cove, where the water is a bit calmer.
Wakeboarding in San Diego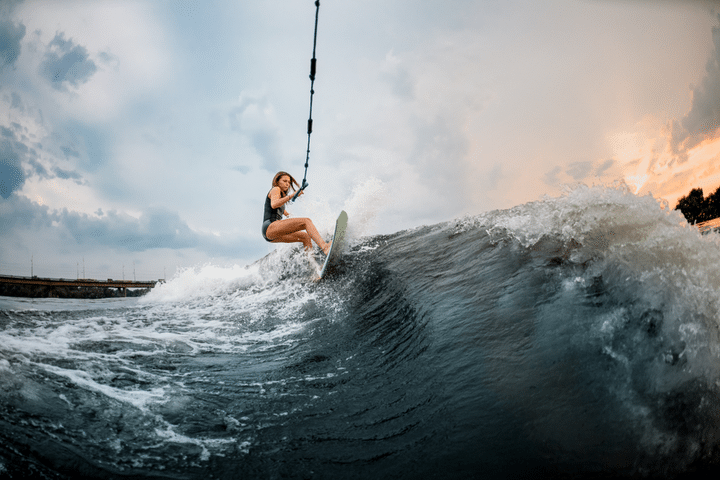 Adventure-seekers love heading out on the water for a day of performing bold tricks. Wakeboarding is a popular activity in San Diego, where many shops along the eastern edge of Mission Bay Park offer wakeboarding supplies and lessons. Additionally, the waters of Mission Bay are calm, offering new wakeboarders 27 miles of shoreline to practice their skills on the water.
Explore Wakeboarding Boat Rentals in San Diego
Windsurfing in San Diego
Chances are, on a windy day, you will find several people gathering at the beach watching and participating in windsurfing activities. Whether freestyling or wave sailing, windsurfing has quickly become a popular activity among locals and visitors of all ages. Popular places for windsurfing include along the water near the bays of Ocean Harbor, Mission Bay, San Diego Harbor, and Pacific Beach.
The post Water Activities to Do in San Diego appeared first on Boatsetter.