Martin Marine Established 1964
Proudly serving our community for over 55 years.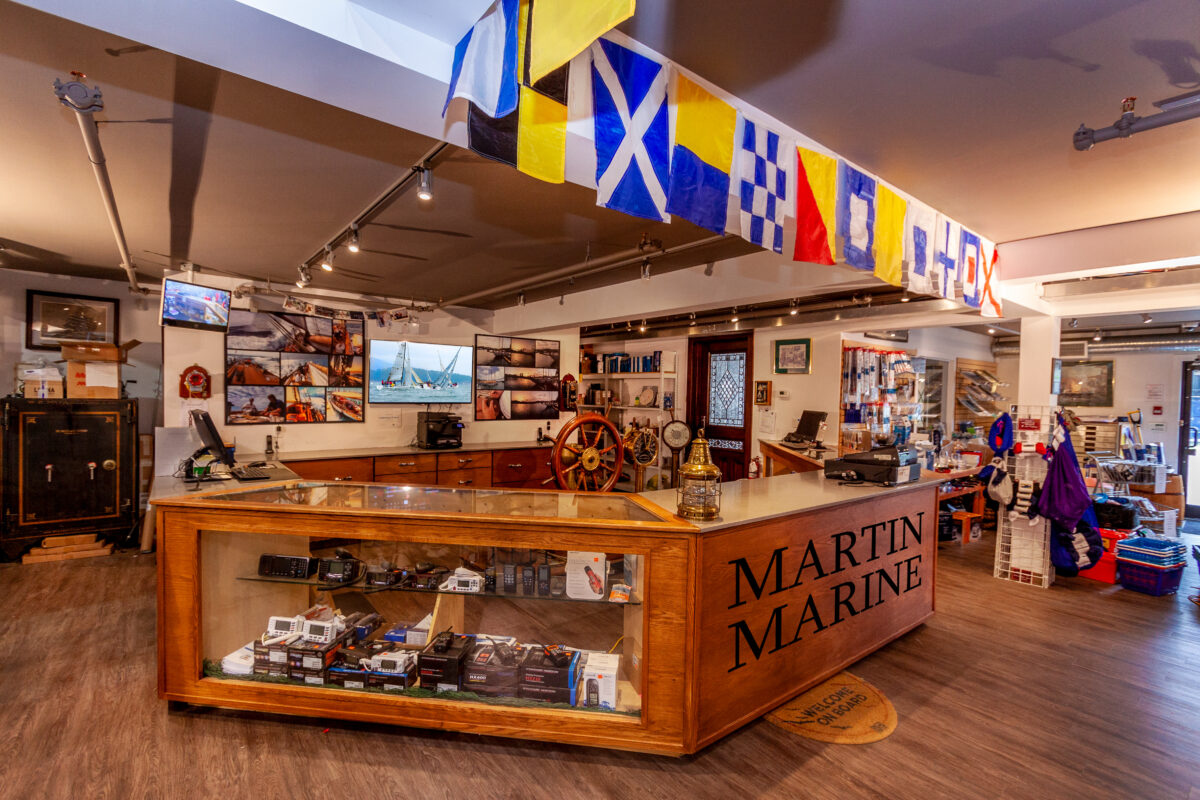 About Us
Martin Marine Hardware is a North Vancouver-based company that has been operating since 1964. They provide the latest in boating technology, with everything you need for your next adventure at competitive prices.
The friendly staff of experienced professionals are here to help make sure every customer leaves satisfied.
It's not just boat parts at Martin Marine Hardware! We have everything you need for your next project, from locks to lifejackets. In addition, our knowledgeable staff can help with design ideas and paint colors too – no matter what style or size vessel interests you most of all: fishing boats, jet skis or larger yachts are among the types we stock in store when it comes time make sure they're ready take on any adventure head-on through North Vancouver waters come visit us today!"
We are always adding new products to our store, and we listen carefully to each client's feedback. This ensures that the best possible results will be given for every customer in need of them!
Martin Marine Hardware is a company that prides themselves on maintaining high-quality standards and providing customers with the best boating hardware they can find. In order to maintain this standard, Martin had no choice but move from their original location in Lonsdale due to continual modernization of buildings which caused them to be unable stay there any longer without going out of business or being replaced by another competitor who may offer cheaper alternatives for those looking into upgrading what's already stocked within your boat shed – so now all our storage units are spread across town.
If you're ready to buy some new boat equipment, we have what you need. Whether it be a trolling motor or solar panel kit; our team of experts is here waiting on the phone line! Just give us call and they will take care everything from start-to-finish while making sure that every detail has been thought through down ways ensuring maximum safety and enjoyment during
If purchasing high quality boating-related products such as boats motors along with all sorts other goods, then make use of this catalog where their expert staff can help choose an excellent solution for any individual whether starting out like me who needs advice about which type might best suit personal preferences.
What a Journey
We have come a long way since our first location on 1st and Lonsdale. There we some many great memories with all of our amazing customers over the years.
We have a huge inventory of marine hardware and supplies for all of you boating needs. Don't see what you are looking for? Call us at 604-985-0911 and we can answer any of your questions for you. We look forward to seeing you at our new location 1176 Welch St North Vancouver.
phone us
BROWSE OUR INVENTORY
1176 WELCH ST NORTH VANCOUVER
have questions? CONTACT US